Andreas Malm, författare och forskare vid Lunds universitet, medverkade i förra veckan i en längre och mycket läsvärd intervju med Los Angeles Review of Books.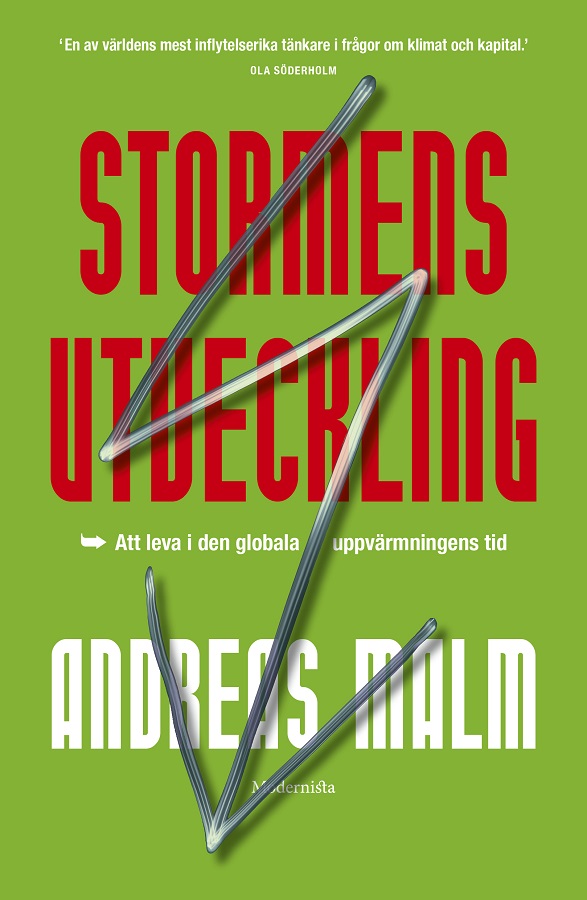 Malm är aktuell i Sverige med boken Stormens utveckling (Modernista) och han fick en hel del uppmärksamhet här på hemmaplan för någon månad sedan efter att ha intervjuats av Peter Alestig i Svenska Dagbladet.
Även hans medverkan 2019 i Ola Söderholms podd med samma namn – Stormens utveckling – har blivit omtalad på många håll.
---
Intervjun i Los Angeles Review of Books är skriven i form av ett längre samtal mellan Andreas Malm och journalisten Wen Stephenson. I fokus står främst en annan av Malms nu aktuella böcker: How to Blow Up a Pipeline: Learning to Fight in a World on Fire (Verso).
Frågeställningen som diskuteras handlar mycket om aktivism, och om vilken taktik – eller vilka taktiker – som klimatrörelsen bör använda sig av framöver.
Exempelvis låter det så här:
Our society fetishizes private property. And yet, you write that "property will cost us the earth."

I have to tell you, that sentence was actually formulated by my editor, who correctly saw this as the thrust of the argument. The essence of that statement, "property will cost us the earth," is that if you think that the sanctity of private property stands above everything else, then you need to protect the sanctity of private property in fossil fuels, which means you're all fine with ExxonMobil and all the rest of them going on exploring, producing, and selling fossil fuels — and then we're finished! So, it really is a very stark choice that I don't see how you can get away from. An end to fossil fuels by definition means an end to private property in fossil fuels.

But here is also the point from an activist standpoint. Because almost no governments in the world have shown themselves willing to put any limit to this kind of private property, then it is the task of the people who are not part of the state apparatus, ordinary citizens if you like, to demonstrate that private property is not sacred. It doesn't stand above everything else, because a habitable biosphere is the container for all moral values, and this is what we have to choose between — a biosphere that we can inhabit, or continued free private property in fossil fuels. It's not very hard to make the moral case.

But attacking the physical property, the machines, the infrastructure, the installations, that destroy our planet, is something very different, qualitatively different, from attacking the body of a human being. So, I hope there's no doubt about me totally rejecting methods of assassination and murder.
---